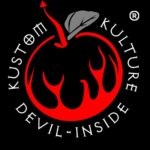 If you have an idea to customize your cover, send us a message using the following request form.
In the message, in addition to the possible description of your idea, specify the model of your bike and don't forget to attach the image (gif, jpg and png images not bigger than 1MB are accepted).
If you have a vector image of your logo, send it to us.